When I woke up this morning I was in a pretty damn chipper mood. No lie! I slept well, had high hopes for my productivity level, and my hair wasn't wiggin' out or anything. I slipped on a pair of jeans fresh from the hot dryer and there was no struggle to yank the bitches up.
From that point on I was all, "Hazaa! That's right bitches!Just mess with me. Come on and try it. I will end you!"
Things got even better when I got to work. I hit my numbers for the week early. I (in one way or another) Herman Cain'd or Bill Clinton'd

(depends on your party)

a co-worker:
Him: It's Short Asian Syndrome.
Me: Is that what you call it?
Him: I feel inadequate because of my height.
Me: Oh, I would have thought it was the size of your penis. I mean paycheck.
Him: No. I can't hide my height, but my penis ,much like my paycheck, can be hidden in a small pocket.
Then I had a doughnut, downed a Monster Lo-Carb, and kept on keeping on.
I was even funny as hell on IM.
**** says: It used to be so nice being innocent like believing in the fountain of youth. How could adults believe that? Like nowadays...thinking we'll ever have a balanced budget again. People are stupid and pathetic.
Angie 2.0v3B *komen says:
I'm going to slip you antidepressants in your food.
**** says: Why?
Angie 2.0v3B *komen says:
To see if it helps you have a happy or positive thought during the day. It's like a crap you know it's in there. Everyone has them. You just need to push it out and you'll feel so much better after.
**** says: You're disgusting. I'm going to go. Have a nice day.
Angie 2.0v3B *komen says:
Aww! Come back. Tell me more about how we're all going to hell! Please?
_______________________________
Anyway... part of the reason I'm all giddy is that last night I was screwing around on Facebook

(just in the gaming way not in the "taking off my pants and offering myself on cam chat" sort of way)

and found a casino game. I love slot machines like a hooker loves a free clinic. More importantly, our company Christmas party is going to be held at the new casino/resort this year, and this game is like training.
It's too bad I can't get a shit load of old people on oxygen to sit down everywhere I'd like to sit for the next 2 weeks. I guess I could go down to Walgreens and race the old people to the pharmacy section. Maybe I'll find a local buffet and head to dinner at 4 PM and try to get in front of them at the foods that don't require much chewing.
So all in all, I'm pretty damned happy! I'm not even too terribly bitchy that my plans to escape this weekend for my birthday have been scrapped. It may or may not have anything to do with the fact that the Dept. of Homeland Security has been stalking my LinkedIn profile or that I have some other obligations. Either way, it's going to be fun. I'm going to eat what I want, drink what I want, sleep late, and face the truth... I'm fucking fabulous! I'll be 38 and still holding up pretty darn well.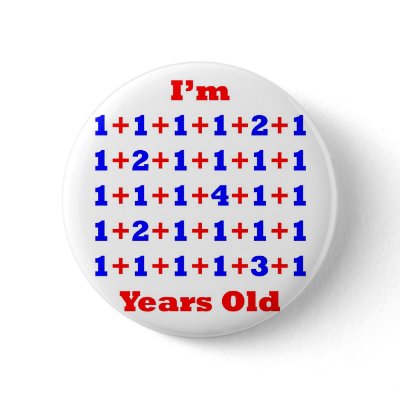 I might need to get one of these!
Now then, kids. Tell me what sort of awesomeness your day/week has in store.