examiner.com
I've decided that I will prepare a giant Thanksgiving feast this year. Because I'm good like that. What? I can cook! Doubters. Frankly I'm a little angry that any of you might think I can't cook. Sure, nobody said anything but I know how it is. (Too irrational? Allow me to dial down the PMS)
Right-o! What I am about to say might come across as if I'm trying to force my child into a gender role that is unfair and unduly patriarchal. Anyone offended will just have to get over it. This is what's going down, Charlie Brown. I told my daughter that she needed to discuss with her boyfriend what three sides they would like prepared to go with what I will be serving (turkey, mashed potatoes, gravy, dinner rolls, cranberries). Aside from that, I informed her, SHE would be cooking those three items they chose.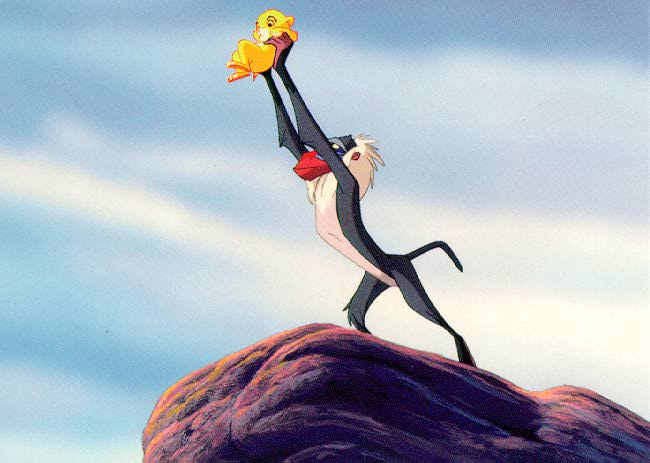 lionking.org
"It is time." I said to my daughter in my best Mufasa like voice. If I'd been able to convince someone to play the part of Rafiki I would have lifted her up to the kitchen with the appliances as an audience. She was not all that impressed, but I stand by the purpose of my dramatics. It's time for her to prove her worth in the kitchen. Her boyfriend does almost all of the cooking that involves more than boiling noodles. It stands to reason before he walks her down the aisle he might need to see that she can hold her own at the oven.
examiner.com
At the store on Saturday she broke away from the Mom Cart and decided to do a little feast worthy shopping of her own. Based on what she's picked up so far it appears she will be making a green bean casserole. I must say that I'm sort of impressed by her ability to pick a dish that requires little more effort than spinning the wheel on a can opener. Something tells me that if I asked her to provide a pie I would find a boxed up pie in the freezer Thursday morning.
hannaford.com
Truth be told, I've only got myself to blame. I wasn't all that specific about what sort of goal she should be setting for this momentous occasion. Perhaps I should be relieved she didn't aim too terribly high. There's no point in having her show me up in the kitchen while she's still living in my house, right? On second thought... maybe that frozen pie wouldn't be so bad. Shit. There's a chance I have bigger issues than even I know.