Before I jump right into the meat of today's post, I would like to address a question that has been begging to be answered since 1983. "Last night I had the strangest dream. I sailed away to China in a little row boat to find ya. You said you had to get your laundry clean, didn't want no one to hold you. What does that mean?"
Mr. Wilder,
It's over. Move on. She's gone to f*cking China for the love of God. Take the hint. We got it and we didn't even need a whole song.
Now that we have that out of the way let's get down to the guts of today's words... made with letters... that sometimes form coherent sentences.
Many of you will know the website I am going to be talking about today.
Someecards.com
has been my go-to site for quite some time for when I care enough to hit send... but little else. They have a knack for saying exactly what you mean even if it's not exactly what you should say. Much like me. So today we're going to explore a few of my favorites. Feel free to go there and browse around. If you find something you like, go ahead and send it. Tell them I sent you. They know me (no, they don't).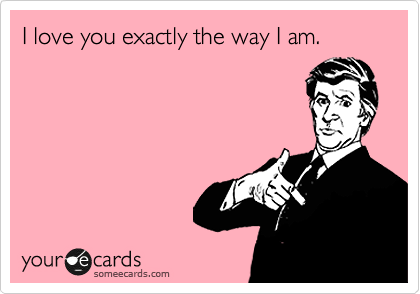 This says a lot really. Now this isn't an ecard I would send to someone, but I feel at least 2 of my exes would have/should have sent it to me. "I love everything about the person I wish you were" might be more fitting. Still.. this one makes me laugh.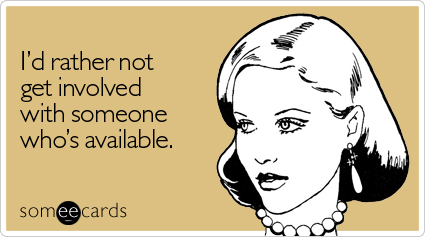 Oh Someecards... it's like you're in my head. It's like you know me. This one actually IS me. I have a knack for finding men who are either lying about the marital status or are completely emotionally available. You could tell me you're emotionally unavailable and I'd probably think you were playing hard to get.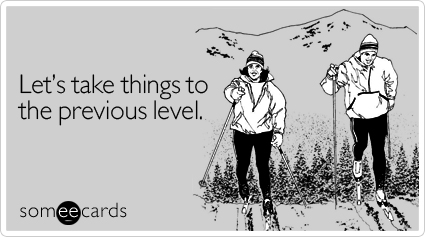 Have you ever gone one step too far in a relationship? Mmmmhmmmm this one's for you (*****). Feel free to go use it!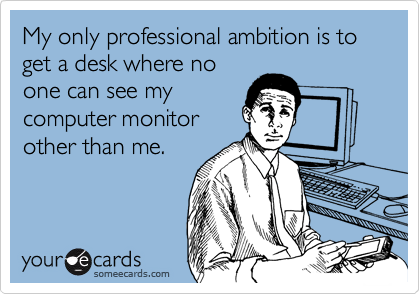 Nothing to say about this one at all. Seriously.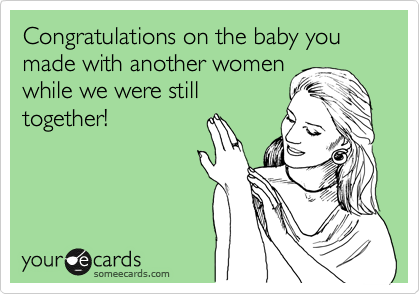 I actually created this one and sent it a few years ago. Sometimes you just have to embrace the situation and forgive a person for being a D Bag. Other times you can be complete passive aggressive and bitchy about it. Guess which one feels best and gives the longest lasting feeling of joy.
Now that I've shared a lil something... Tell me kids, what are your plans for the weekend. Summer is wrapping up here, so what will you be doing to celebrate Labor Day?